Are you at a crossroads, realizing your current fitness regime isn't working anymore?  Perhaps you're bored with the repetition, the play-lists, the predictability of cookie-cutter instructors. Maybe your joints telling you that how you worked out in your 20's isn't the way forward. You might be a beginner who took a yoga class or two where you felt lost, frustrated or defeated.  Chances are, it wasn't your fault; likely it was poor instruction from someone who didn't assess your unique challenges from your fitness level to your proportions, ranges of motion, mental focus, past traumas, injuries, etc.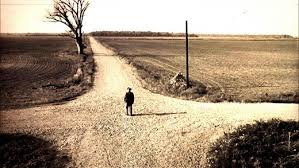 The question is this: Do you want just another yoga class, or are you seeking a program with a path to wellness? 
YogaHotDish has a smarter, holistic program that will help you transform the "Yoga Fab Four":
Body ~  We'll use techniques from classical yoga and the latest trends from resistance stretching, pilates, fascia release and more to balance your body.  Yoga creates lean and elongated muscle as opposed to over-developing certain areas. The results are much easier to maintain–no equipment required–and you're not stressing the joints and spine.
Brain ~ Improve cognition, focus, and working memory as you rest your mind from the barrage of inputs.  A silent, safe space is where the inner work happens.  This isn't a busy vinyasa flow practice with music and mirrors–no one can meditate under those circumstances.  Are you ready to confront the silence.
Breath ~ Poor breathing leads to poor posture.  YHD taps what is truly ancient yoga wisdom in teaching pranayama (breathing exercises) to strengthen your diaphragm, improve your posture and calm the nervous system so you can feel relaxed even while exerting.
Balance ~ Improving balance goes beyond just doing balancing poses. Foot pliability as well as proprioception needs to be improved steadily over time.  The YHD method spends a lot of time building balance as it's a popular concern.
YogaHotDish draws from several classical schools of yoga and modern fitness trends so you have the 4B's covered.  Why limit yourself to one style of yoga when you can have a curated collection of best practices across a variety of schools and instructors over 20 years and 3 continents?  Think of it like investing in a mutual fund or ETF vs. trying to pick a stock.  You'll also gain a superior understanding of yoga by studying it comparatively–something few teacher training programs can offer.  For a true longevity strategy, you'll need diversity, not dogma!
Right Start, Right Now!
Ready? Sure you can show up and try a class. The cost is $10 and an RSVP ahead of time for an in-person or a ZOOM class is a must. That said, YogaHotDish isn't like your all-levels classes at the gym where you can hide in the back with the other newbies until you figure it out.
You'll be surrounded by students who have committed to the practice for years, maybe decades.  As helpful as they are, it's easy to feel intimidated.
If you're serious about getting going on your transformation, YHD has created a 2 month, on-boarding program.  File it somewhere beyond a "crash course" but not a full-on "teacher training program" (no anatomy quizzes!}.  This plan will get you ready, get you set and get you going up the curve much faster than trying to figure it out on your own over months or years.  Sure, if you want to jump in and try a class, feel free, but if you're eager to learn, get results and transform, then the "Right Start / Deep Dive" is for you!
Right Start / Deep Dive  Includes:  
Access to all YHD Zoom Group Classes for 2 months ($130 value).
8 Private 80 min. Zoom classes over 8 weeks ( $640 value) to systematically introduce the YogaHotDish method, terminology, and techniques.  We'll assess your unique body type, challenges and goals.  We'll also craft a home-practice strategy.
Recommended reading list catering to your interests and goals which we can discuss during private sessions.
Yoga wasn't meant to be taught in large venues with a revolving door of students and teachers.  The ancient "guru" system was really what we call "mentoring" today. A "guru" would take in a small group of students who would learn from the guru as well as each other. If you want something better, then consider joining us!
TOTAL PROGRAM COST: $800   Now $700 Covid-19 Special Rate. We are in challenging times. Some will use the time wisely to transform and emerge stronger–will you?