Date/Time
Date(s) - Mon, 09/21/2020
10:30 am - 12:00 pm
Location
Midland Hills Country Club
Categories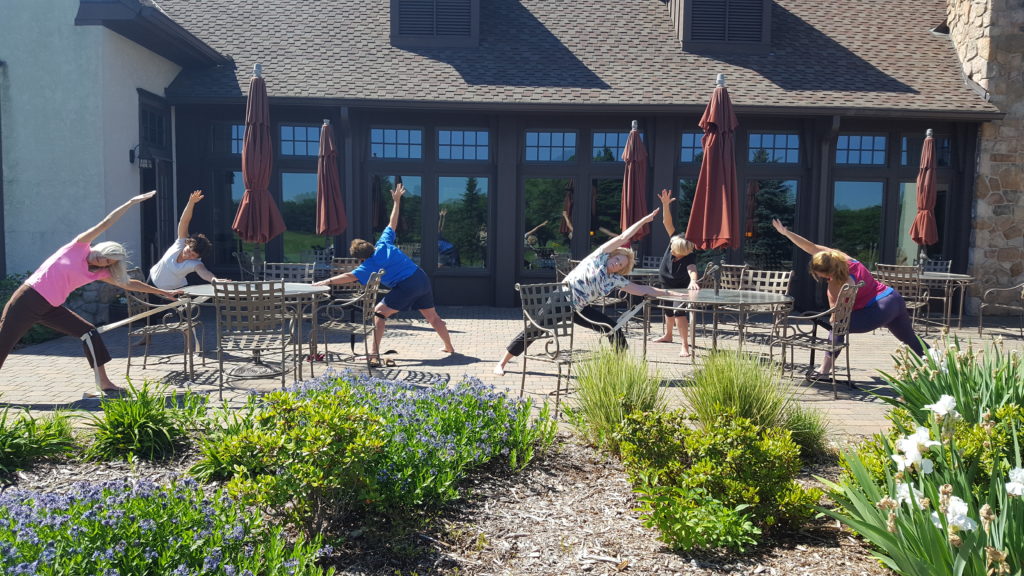 Committed yogis, great atmosphere, outdoor options. New to YogaHotDish but not a Midland member?  Try a YogaHotDish class elsewhere to see if the style is right for you; then, inquire about Mondays at Midland!  Midland Hills member? Beginners welcome.  No, it's not "hot yoga" from a furnace–you make the heat, the way classical yoga was meant to be.  All students must be able to get up and down off the floor without assistance. Convenient to Roseville, St. Paul, Falcon Heights, Arden Hills, Shoreview.
****Drop-in $20. Midland Hills members are welcome to try a class for free*****
SPRING 2020
MAR 2 – MAY 25, 13 Weeks, $195. Please dress for outdoors if temps 60+ degrees!
WINTER 2019: DEC 2 – FEB 24  12 Weeks (No class 2/10 due to Costa Rica Retreat)  $168
FALL 2019 :  SEP 9- NOV 25.  11 Weeks $154 (No Class SEPT 16th).
SUMMER 2019:  JUNE 10 – AUG 26 (No class 7/1, but "pick up" class possible if enough interest). 11 Weeks, $154.