Date/Time
Date(s) - Mon, 08/24/2020
8:30 am - 9:50 am
Location
North Oaks Golf Club
Categories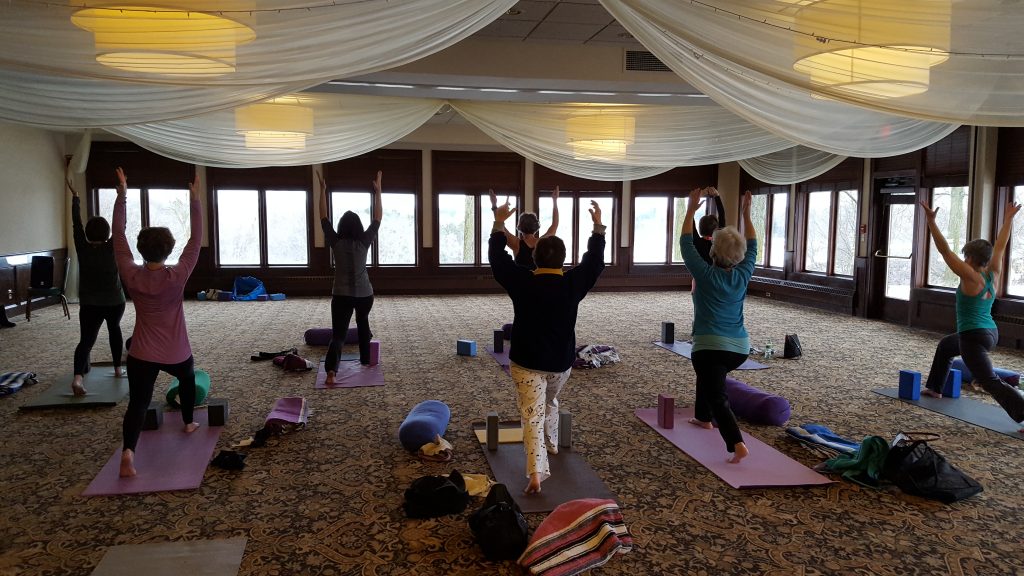 Committed yogis, great atmosphere, outdoor options. New to YogaHotDish but not a NOGC member? The Club graciously makes yoga available to all.  Whether you're an experienced practitioner, beginner wanting to start right or a gym yogi curious about learning yoga as "meditation in motion," this class fits the bill.  We are all ages, all levels, but the common denominator is commitment, which means you will progress and acquire skills– not just "follow along."  No, it's not "hot yoga" and there are no mirrors or music to distract and detract from the meditation benefits. You will learn to create the heat with the proper combination of breathing and asana, the way yoga was meant to be and you will…transform!  All students must be able to get up and down off the floor without assistance.
SPRING 2020
MAR 2 – MAY 25 13 Weeks, $195, due MAR 2.  Please dress for outdoors if temps 60+degrees.
WINTER ~ Please note new start time of 8:30 am – 9:50 am 
DEC 2 – FEB 24  12 Weeks (No class 2/10 due to Costa Rica Retreat)  $180.
Please RSVP to try a class.