Date/Time
Date(s) - Sat, 07/07/2018
9:30 am - 10:50 am
Location
North Oaks East Rec ~ Fill out Contact Form for Exact Location -on HIATUS
Categories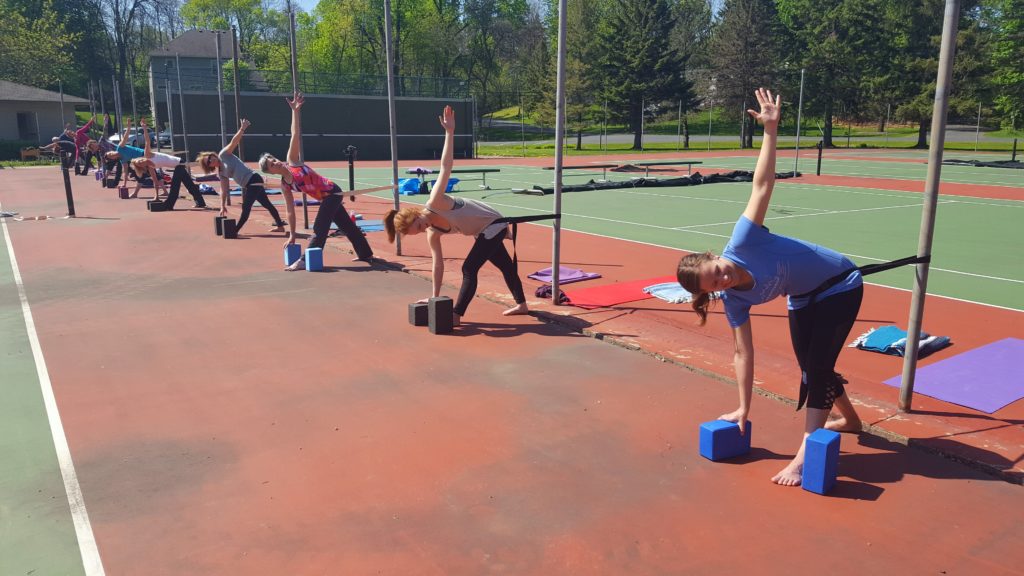 THIS CLASS OFFERED AS A SPECIAL PICK-UP YOGA CLASS 4th of JULY WEEK at 9:30 AM E REC.  CURRENTLY ENROLLED HOTDISHERS PAY $10, otherwise reduced $15 drop-in. First-timers can try it for $10.
It's Flow– in Slo-mo! Great for fit beginners, fitness and vinyasa flow yogis who want a more mindful approach to their practice. This class will have more standing poses and up/down transitions, but is not the typical "yogaerobics" you get in mainstream yoga, health clubs, etc. Expect a lot of individual attention and assists, especially if you're new to YogaHotDish.
Learn how to flow through poses without compromising your breath and alignment.   There will also be plenty of time for yin stretching, pranayama (breathing exercises),  pilates-inspired core and a proper yoga nidra/ final relaxation.  No, it's not "hot yoga" from a furnace so you needn't worry about your carbon footprint.  You make the heat, the way classical yoga was meant to be Note: this class will not use bolsters.  Students must be able to get up and down w/o assistance.  Fill out a contact form now to get on the list, as space is limited.
Try-a-class $10.  Drop-in $18. Students $10 Drop-in
SUMMER:  JUNE 2 – AUG 25, 12 Saturdays $156.  (No class 7/7).  
SPRING: MAR 10 – MAY 19 (no class 3/31 and 5/26 due to holiday events)  MAR 24 at WEST REC!
10 Saturdays, $130.  Dress for outdoors if temps over 60. 
Note: the North Oaks East Rec Building is located 3 minutes from Hwy 96 and 35E, convenient to White Bear Lake, Shoreview, Lino Lakes, Arden Hills, Hugo and Vadnais Heights.  Wednesday 7pm here or Thurs 6pm at Arden Hills good make-up options.