Date/Time
Date(s) - Sun, 01/10/2016
3:30 pm - 4:45 pm
Location
North Oaks East Rec ~ Fill out Contact Form for Exact Location -on HIATUS
Categories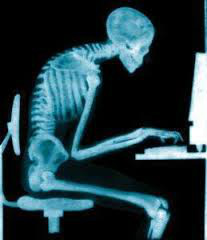 Yes, you're stressed:  6+ hours of homework, 6- hours of sleep, sports, activities, volunteering, ACTs, SATs–make it stop! Stress is nothing new, but it's pretty new to you.  Sure, you can muddle through and maybe by the time you're 30, you'll figure out some clever way to manage it; or, maybe you'll lose sleep, stress eat, act out on social media, or worse.
*******TIME CHANGE TO 3:30 START DUE TO VIKINGS GAME!!!******
Many of you have given up, accepting poor sleep, anxiety, headaches, back pain, acne, frequent colds and flu as "normal," but it's not.  You're caught up in a system and schedule you can't control so what can you do?
Why not try a  methodical approach to stress management drawing on time-tested techniques from ancient civilizations?  What do the gurus of India have to teach us today?  Turns out, they invented the "power nap." How can Chinese meridians calm you down?  What can Japan teach us about mindful eating? Find out.  Stress is nothing new–not managing it properly is, so hit "rewind" and unwind using proven systems from long ago and far away.  A happier, healthier you awaits. Sure, you can roll your eyes and laugh–that's probably just your coping mechanism.  Come learn a better one.
Cost: FREE with your donation to HOPE FOR YOUTH.
Wear: Comfortable clothes; we'll be on the floor. This is an experience, not a lecture.
Ages: High school age but 8th graders and college students welcome.  Parents OK w/student's permission.
Register: email RSVP to [email protected] by JAN 7.  www.yogahotdish.com for more dets.
Time/ Place: Sunday, JAN 10, 2016. 3:30-4:45PM.  North Oaks E Rec. Bldg, 5 Mink Lane. Convenient to Mounds View and White Bear Schools.