Date/Time
Date(s) - Mon, 04/28/2014
12:00 pm - 1:30 pm
Location
UMN
Categories
APR 7 – MAY  19 ~ HIATUS UNTIL CLASS MINIMUM MET
7  Mondays, $91. No Drop-ins at this time.  Enrolled YogaHotDishers can add-on this class for $10 or use as a make-up.
The research is in: working out after work doesn't work! A midday break for body, mind and spirit is what's needed to break up a sedentary routine and mitigate disease risk for obesity, diabetes, heart disease, cancer, etc, –so is it really the time to worry about your post-yoga-glow? (check out www.papershower.com).  This unique class offers a "half time" yoga nidra (relaxation) around 12:40 and is a logical transition time for those arriving late or leaving early.  As this isn't fitness/chaotic cardio yoga, you'll leave fresh as a daisy!  Catch half a class or stay for the Whole Enchilada! More than just a "workout"  it's a "work-in" this class is your total wellness and longevity strategy!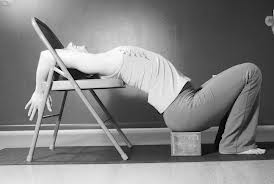 Bookings
Bookings are closed for this event.