Date/Time
Date(s) - Fri, 05/03/2019 - Sun, 05/05/2019
7:00 pm - 4:00 pm
Location
East Rec: Contact for Exact Address
Categories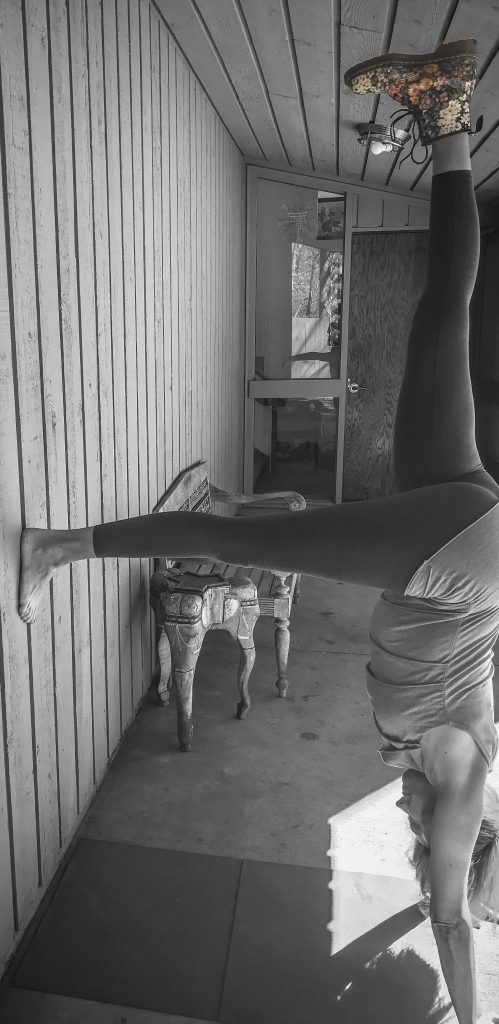 This 3-day Yoga beginner bootcamp will have you feeling sore but sure, enlightened and empowered by Monday morning.  You'll be ready to join any YogaHotDish class right away.  You'll leave with an overview of many major yoga styles and best modern techniques* that will be useful wherever your mat takes you.  This class is great for :
Total beginners–welcome!
Gym yogis who can kick asana, but who don't have a pranayama (breath) or meditative practice and are curious about the evolution of yoga styles and philosophy.
People who used to do yoga, but haven't practiced in a long time.
Those wanting to shift from vinyasa flow to a safer style, emphasizing longevity and safety.
Those from classical yoga backgrounds who are curious about the latest techniques including pilates-inspired core, resistance stretching and proprioceptive movement. Learn why some traditional notions of alignment may be outdated.
*Due to risk of injury, we do not cover fast flow, vinyasa styles in depth, but can give you tips for staying safe.
All equipment is provided, if you have a mat, bring one, Don't feel like you have to buy one for this class–you may change your mind about mats by the time it's over.
DATES
Friday MAY 3 – Sunday MAY 5. Please register by APRIL 30.
LOCATION:
North Oaks East Rec. Please inquire for directions; Exact location is NOT shown on map above due to privacy policies.
TIMES
Friday : 7-9:30 pm: Yin and Restorative Practice, What the heck is meditation?  Who's Who of Gurus Presentation. Purchase this module separately for $30, payment details below.
Refreshments.
Saturday 5/4:  2-4: pm: Art of Asana, Mistakes and Misconceptions. Intro to Pranayama,
Sunday 5/5: 2-4 pm : Putting it together, Tea and Talk.
COST
$99 Before May 1st. $120 After 4/30. NOHOA residents receive unlimited classes for remainder of May. Advanced Registration and Pre-Payment required. Register here and you'll receive a confirmation.  You'll receive a second confirmation 2 weeks before the class starts reconfirming and asking for payment –check by mail or Venmo.
BRING
Water and a mat if you have one.  Please dress to be outdoors part of time if weather is nice (over 60 degrees). You must be able to move up and down off of floor without assistance.  If you have injuries or ailments, we can probably work around them. Please fill out a contact form and get in touch so we can discuss.
Bookings