YOGA IN NORTH OAKS AND BEYOND ~SINCE 2001! 
Tired of yoga as just another group exercise class taught by inexperienced instructors? YogaHotDish has the workout AND the work-in you crave in a serene, small-group setting with individualized attention and fair prices. Don't just "follow along." Develop real skills and understanding with a committed group in which you can progress. All are welcome from beginners wanting a good start to fitness yogis wanting to learn yoga as "meditation in motion." No music. No mirrors. Just yoga! 
ALL STUDIO CLASSES ON HIATUS UNTIL FURTHER NOTICE
KICKING CORONA!
YogaHotDish has never been about the studio–floors and decor shouldn't matter in a meditation practice.  Community, quality of instruction and outside-the-mat thinking make it easy to "Go Studio-less!"
YogaHotDish "Take-Out"  ZOOMs
MON 5 pm (CST)
WED NOON
SAT 9:30 am
YogaHotDish Outdoor "Field Trips"
Quality outdoor programming in a serene and safe setting
Thursdays or Fridays, 4pm, weather permitting. Go studio-less!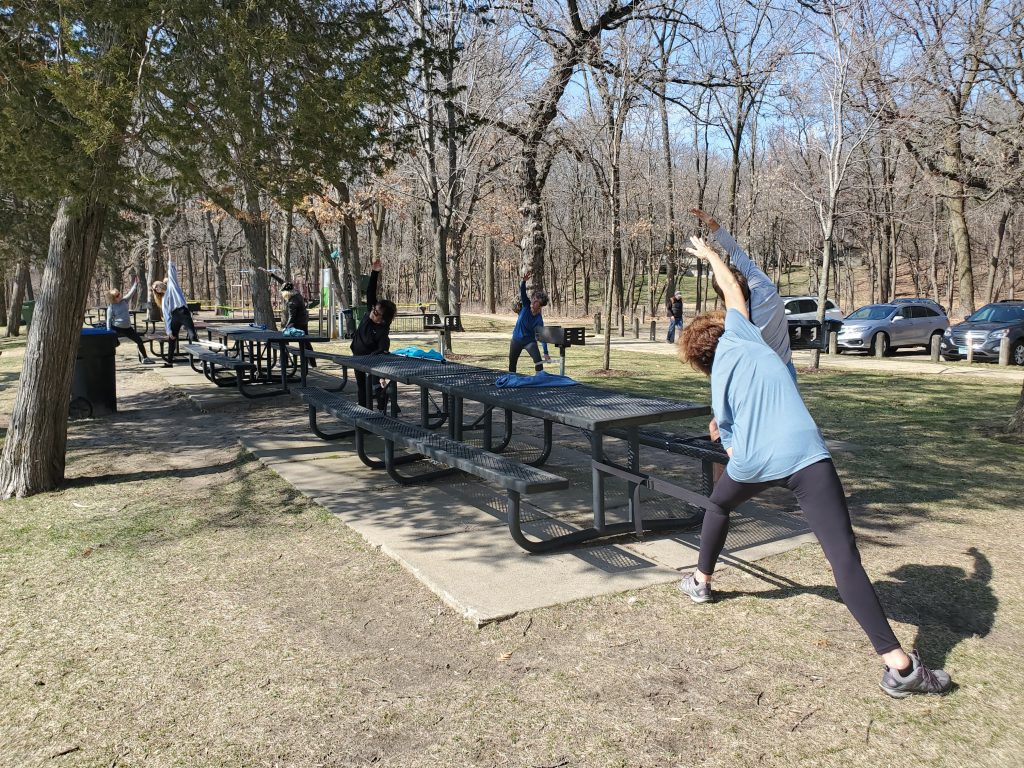 Drop-in and Unlimited pricing available. Payment via VENMO, Zelle, etc.
New to YogaHotDish? Consider a 1-hr private ZOOM getting you up to speed on a global smorgasbord of best practices–the key ingredients to YogaHotDish! Contact form 
WEEKLY CLASSES in NORTH OAKS
(Classes below on hiatus)
Mon 8:30 am North Oaks Golf Club 
Classes below are at East Rec. Pls fill out a contact form for directions. Maps posted show HOA office; privacy rules restrict advertising exact locations within North Oaks.
Wed 12:30 pm (Fit/Feisty/40+) E REC
Wed 7 pm  E REC
Thurs 9:30 am E REC ~
Sat 9:30 am  (Slow Flow) E REC 
BEYOND NORTH OAKS
Monday 10:30 am Midland Hills Golf Club (RSVP a must)  
Wednesday 8:00 am  UMP Physicians (staff only) 
Thurs 6:00 pm  Arden Hills City Hall ~ April session canceled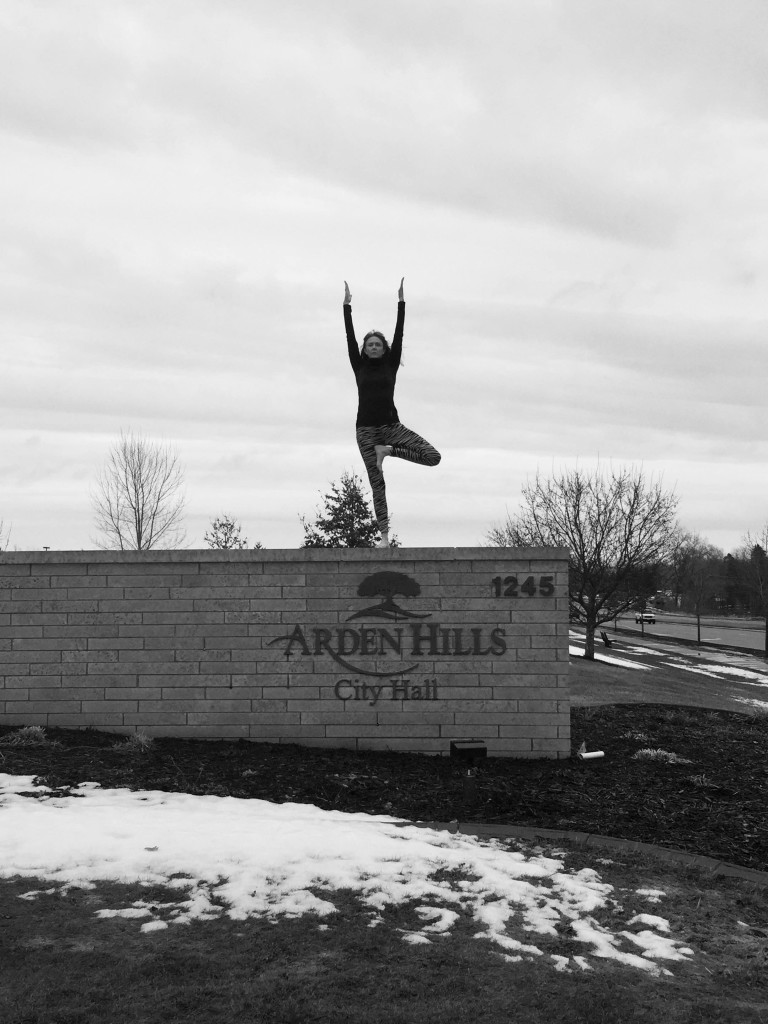 Please arrive no more than 10 mins. early. *$10 rate prospectives only–not applicable to instructors (proper introduction appreciated), out-of-area, etc. North Oaks residents may try N.O. classes for free.
More yoga for your moola! Students/Millenials-at-Home $10/class. (Better Than) Unlimited Yoga: pre-pay 1 weekly class, add-a-second $10 (pay-as-you-go), 3rd is FREE. Contact Form here.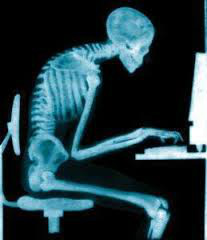 Get off your chair and onto a yoga mat. YogaHotDish's student-centered approach makes it easy to try, commit and succeed!
 TRY
Pick a class and SHOW UP.  Email RSVP's appreciated —Classes are small and equipment provided, so we want to be sure we're ready for you.   $10 "Try it" rate available for all classes except Midland Hills.  Why not a free trial? You'll be receiving a lot of individual attention your first class, not left to fend for yourself in the back. Once you're a regular, you'll appreciate that the class isn't filled with fly-by freebies.
COMMIT
Decide if Yoga HotDish is right for you. If it's not, pay the $10 and move on.  Otherwise, choose a weekly class and sign up for the session (pro-rate in OK). Sessions run quarterly at a rate of $10-15/class.  The only way YHD is like a health club: once you're signed up, show up anywhere to get your class in, even if it's not your "home" location.
Attendance is Everything.  Yoga is pass/fail: if you show up, your pass, if not…  Whatever body, mind or attitude that shows up on a given day, YogaHotDish will meet you there. If you have to miss your weekly class, make it up when you can at another location. This is where YogaHotDish shines compared to other weekly classes offered in rec departments, churches and non-studio venues–with lots of make-up opportunities in multiple locations.
SUCCEED!
Get more yoga for less with Better-Than-Unlimited-Yoga–Wait, what's wrong with "Unlimited Yoga" a la CorePower or similar studios?  The typical one-year "unlimited" contract really preys on your best intentions.  Did you know that something like 80% of people stop attending after the first quarter and that the average attendance of those who stay with it is only 1-2x per week?  Sure, it's great for the studios: all those payments coming in without bodies coming through the door = free money.   What's more, you're always set up to feel bad about yourself, that you're not getting your money's worth.  You should be going every day, but that is a real stretch (sorry) for most of us.
YogaHotDish pricing wants you to feel good about your commitment and incentivizes you to attend more by dollar-cost averaging down.   YogaHotDish cares about being perceived as fair to students and isn't out to take advantage of students who can't / won't show up.
How YogaHotDish works:  Successful YogaHotDishers treat their weekly class commitment like a doctor appointment and don't miss it to go to lunch or get their cable upgraded. It's at a set time, pre-paid, non-negotiable.  They "advertise" their commitments to friends and family so no one would dare ask for a ride to the airport during yoga! The key is that once-a-week, set commitment and that's what "convenience" yoga misses.  If classes are running all day, every day, you'll put it off.  80% of the people who drop-out from those programs can't be wrong!
YogaHotDish knows that even committed people get sick, travel and do favors for friends.  That's why showing up at another class to make up your missed class is never a problem; and, you can make up that class anytime, even weeks after-the-fact, so long as you're still enrolled.
Once you're in a weekly groove, you set the stage for transformation.  Your body, mind, spirit, start to crave more yoga as the results sneak up on you! You start to feel less achy, less grumpy. Maybe you caught a peek in the mirror and noticed a new muscle or you just like the way you feel and want more.
Add a second weekly class for $10. No, that doesn't mean you have to sign up for another time-slot.  You just show up to whatever second class you'd like, whenever you'd like and hand the instructor $10. You're "in the club" now!
Third weekly class is free.  What if your yoga stars are aligning, right along with your spine and you want to do a whole bunch of yoga in a week? We thought of that and decided that, if you're committed enough to attend a 3rd, 4th, 5th class in a week, we won't charge you for it.  You pay in the inspiration and example you set for others!  You might even receive a "yoga clap."  Attend 3 times per week and your average 90-minute class price drops to around $8. That can be a big motivator!
THE NOT-SO-FINE PRINT ON MAKE-UPS 
If you continue to renew, session after session, you can carry your make-ups forward.  Make up those missed classes when you get around to it– you keep track and let the instructor know.  It gets complicated when you don't renew your 2 to 3-month commitment to your weekly class.  This is not a "punch card" system for you to use the classes whenever–those are just procrastination invitations!
YogaHotDish does NOT allow you to "stockpile" make-ups after you leave the program. When you don't renew for the current session, you FORFEIT any make-ups from previous sessions. For committed students, make-ups are uber flexible–  gift a family member or friend one of your make-ups if you're having a hard time getting your classes in.
To be clear:  If you miss a class during a session, the onus is on YOU to make it up.  YogaHotDish cannot credit your missed classes to your next session.  They don't "roll over" –it's not T Mobile! It's independent yoga. Have you ever tried to renege on a health club contract?  Those are for a year–at least YogaHotDish is only a 2-3 month commitment and you have all the time you need to get your make-ups in as long as you keep renewing.